SIGN IT ! (LIVE)

PERFORMANCE PROGRAM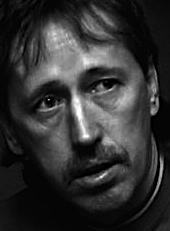 Act 1 – The Battery 11: 43

12 Quarters
12 1½ inch galvanized roofing nails
12 Alligator clips
3 Lemons
1 Voltmeter
1 Knife

1. Cut 3 lemons into 12 equal pieces.
2. Insert a nail into each slice of lemon.
3. Insert a quarter into each slice of lemon.
4. Using the alligator clips, connect one side of the clip to the nail, and the other side to the quarter.
5. Connect all the lemons together with alligator clips.
6. Take a voltmeter and measure the volts. (if you receive a negative volts, switch the wires around).
7. Shock genitals.

Act 2 – Old-Fashioned (On the Rocks) 5: 34

4 cl bourbon
Dash of Angostura
Cube of sugar
1 cl soda

Put the Angostura, sugar and soda into an old-fashioned glass. Let the Angostura soak well into the sugar, then crush the cube with a spoon. Add the bourbon and a few cubes of ice. Garnish with a slice of lemon (from "battery" with electro galvanized nail still in it). Serve with a spoon. Drink and shoot self in leg.

Act 3 – Take Me Out To The Ball Game 4: 34

Pig's Tail

Emulate Baseball Signals (3rd Base Coach / Catcher / Umpire), then with pig's tail whip self about the hands, arms, head, chest, thighs and legs in search of a weak spot.



Act 4 - I'm Here To Help 6:17

Donuts
Razor Blade
Mirror
Straw

Scrape off powdered sugar and snort with straw.